Gelatin Health Soft Skin 250g.
What is Soft Skin and what does it do?
Soft Skin Collagen is made up of 100% pure hydrolysed collagen peptides; clinically tested and specially formulated to enhance the health of your skin, hair and nails.
Soft Skin Collagen nutritionally supports:
- Firmer skin and & reducing celulite
- Improving skin health, hydration and elasticity
- Fuller, thicker hair
- Stronger, healthier nails
The role of protein in the body
Collagen is protein, and we all know that protein is necessary for tissue repair, and contributes to the growth of the body and skin; but did you know that not all proteins are equal? Our bodies use different sizes and shapes of proteins, as well as different amino acids, for different purposes.
About proteins and peptides
Collagen is one of the most important types of protein produced by the body. Within the dermis, collagen forms a crosslinked matrix integral to healthy skin's structure, form and function. This highly elastic collagen helps our skin to easily stretch and naturally bounce back into shape every time we move.
Our body makes collagen by sequentially combining triplets of amino acids; glycine with proline, hydroxyproline and other amino acids into a large 'supercoiled' helix structure that's especially elastic and strong. .
- SOFT SKIN supplies all of the right amino acids as 'cut to size' peptides ready to nutritionally support your skin health and elasticity.
- Beef collagen is hydrolysed using specific enzymes that breakdown the strong triple helix, denature it into chains and then into particular low molecular weight peptides (2,000 kDa) that have been optimised for skin, hair and nails.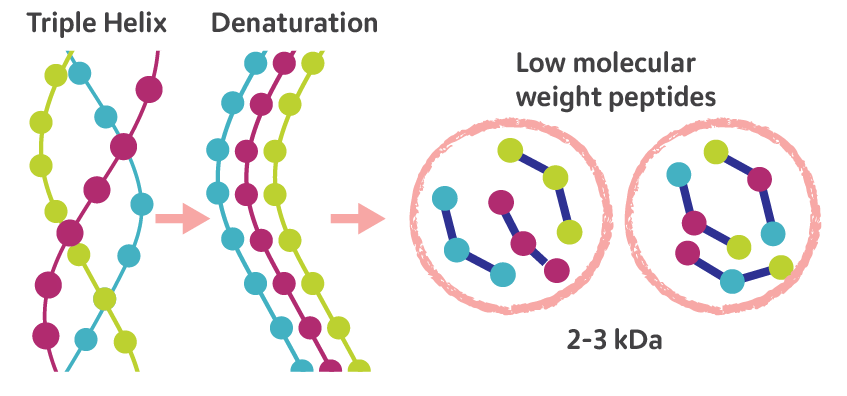 Clinically tested peptides
Clinical studies show that consuming SOFT SKIN can:
- Improve skin firmness
- Decrease the degree of cellulite and skin wave on thighs
- Reduce the number of wrinkles around the eyes
SOFT SKIN superfood has been specially designed for people who care about the health and structure of their skin. SOFT SKIN also provides the nutrients necessary for the growth of strong, healthy hair and nails.
100% Beef Collagen derived from Gelatin

96% pure protein

4% moisture (water and residual salts)

GMO and BSE Free - (regulated)
Derived from German bovine (cow), Collagen source (skin, connective tissue, bones). German cattle are all vet checked and certified. It does not contain gluten, dairy, cholesterol, sugar, fat or MSG. Kosher compliant and Halal certified. No added preservatives. May contain traces of sulphate as a result of the cooking process.